Making the decision to move your loved one into a senior care facility can be a bit of a daunting task. With so many options to choose from. Assisted living and 24/7 health care in a specialised facility to live-in companion senior care at home and many others – there are a number of possibilities to consider.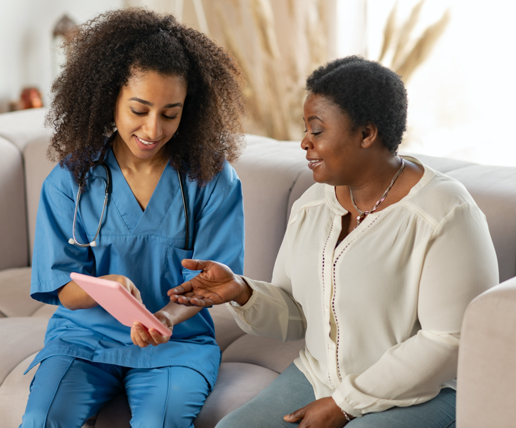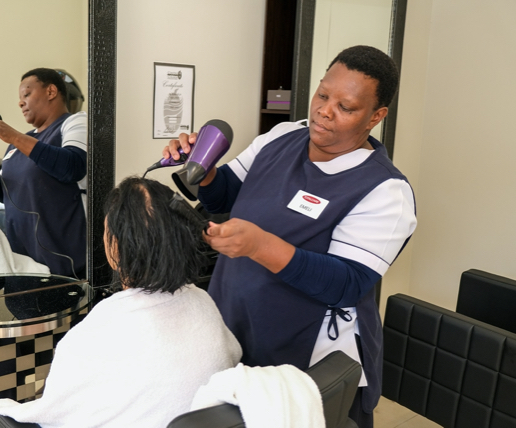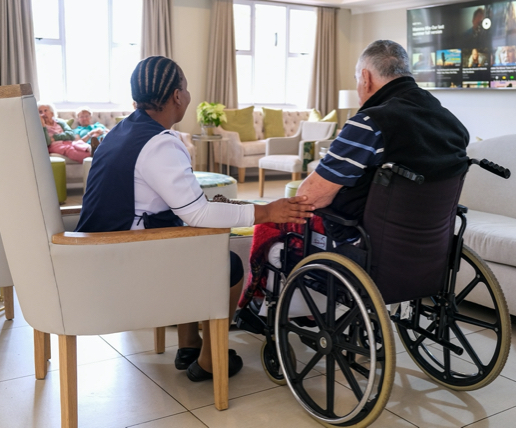 To help you make the best decision, we've put together a useful list of some of the most popular options and how they could suit the relevant needs of your loved one.
1. In-Home Care for Seniors
For seniors who would prefer not to leave the familiarity of their own homes, hiring an in-home healthcare worker to either spend part or all of the day may be a good option. Professional carers will be qualified to help with all daily activities, such as personal hygiene, nutrition, transport, administering medication and various other everyday necessities. They may however not be equipped to provide specialised medical or rehabilitative care, and would still need to outsource these services. In-home care is also the most expensive senior care option and requires a significantly larger budget.
Pros: Familiarity of home, potentially closer to friends and family
Cons: Expensive, no immediate access to professional medical care
2. Independent Living Communities
Also known as retirement villages, this housing option is most suitable for healthy seniors who are still capable of taking care of themselves but would like to enjoy an active lifestyle and socialise with other people their own age. Various living arrangements are available, but the usual accommodation includes complexes with private apartments or rooms. Housekeeping, dining, transport, social activities, outings and minor daily assistance are included in the offering, along with other amenities such as gyms and swimming pools at some.
Pros: All-inclusive, low maintenance, social, maintain independence, extra amenities
Cons: Potentially far from family and friends, requires moving away from the familiarity of home
3. Assisted Living Communities
Similar to independent living communities, assisted living facilities offer accommodation and services in a social environment. This option is best suited to elderly people who require some assistance with daily activities but not 24/7 care. They are capable of living on their own in private apartments and enjoy active recreational activities, but need help with meals, medication management, some medical care, housekeeping, and other everyday activities. Some assisted living facilities offer specialised care for those with early-onset Alzheimer's and dementia, which includes providing a highly secure environment to avoid injury or environmental stress.
Pros: All-inclusive, daily care, medical support, safe, maintain some independence, specialised care
Cons: Potentially far from family and friends, requires moving away from the familiarity of home, and some loss of independence.
4. Frail Care
Frail care is for seniors who need round-the-clock care due to physical or mental incapacity. These people are unable to take care of their daily needs and require dedicated help with everything from personal hygiene and nutrition to professional medical support. Frail care seniors may be bedridden or require a wheelchair, and in some cases may suffer from later-stage dementia that requires particularly attentive care.
Pros: 24/7 professional care and medical supervision, all-inclusive, safe, suitable for dementia patients
Cons: Potentially far from family and friends, requires moving away from the familiarity of home, loss of independence
5. Continuing Care Retirement Communities (CCRC)
Continuing Care Retirement Communities are the ideal option for seniors who would like to move into a comfortable living arrangement where they can settle down for the rest of their lives. These communities provide a staged approach to ageing with independent living, assisted living, and frail care all available in the same community. This allows seniors to get the increasing level of care they need over time without having to leave their friends and familiar environment they've enjoyed through the years. It's also a great option for couples who have different levels are care needs but want to remain living together.
Pros: All-inclusive, low maintenance, social, staged care over time, no need to move
Cons: Potentially far from family and friends, requires moving away from the familiarity of home
At Totalcare, we offer seven world-class
retirement villages
featuring independent living, assisted living, frail care and dementia care for every level of care throughout every stage of life, along with stylish accommodation, highly qualified staff, medical support, and extensive facilities in a beautifully landscaped environment.
Before moving in, our medical team will assess the exact level of care your loved one needs to develop the most suitable care plan. For more information,
click here.