Buying the perfect gift for your elderly loved one can be a challenge. For many seniors, they already have more belongings than they know what to do with. Some may live in retirement homes with little space to spare for knickknacks. While others will insist they already have everything they need. If you're struggling to think of something really useful or thoughtful for your loved one, take a look below for some inspiration.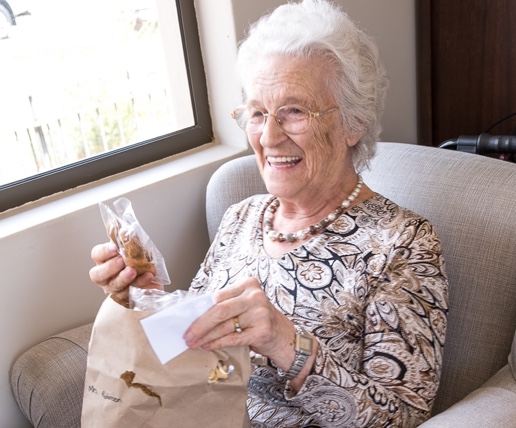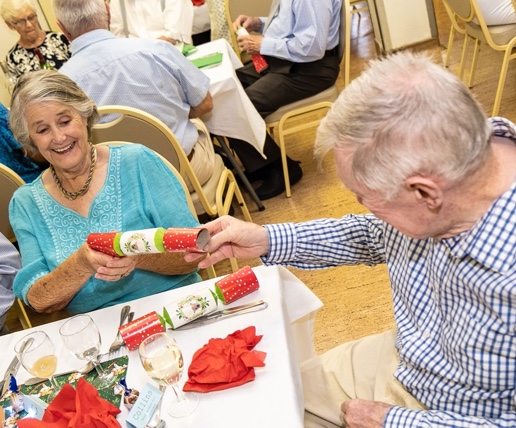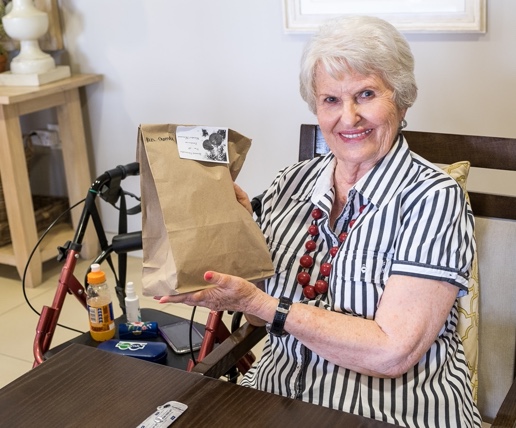 1. Key finder
A handy gift for any age, key finders are extremely helpful for forgetful seniors who keep misplacing their house keys. Simply attach the key finder to their keyring, and it will make a sound and/or flash when activated by a phone, smartwatch or other remote devices.
2. Homemade gift basket
A handmade gift basket shows your loved one how much you really care with a thoughtful collection of their favourite things. From a special sweet treat and favourite perfume to bath products, fridge magnets with family photos, books, puzzles and more, tailor your gift to their unique interests.
3. Family Tree Art
This personalised gift features artwork of the family tree dating back to your parents' parents and beyond. It's a wonderful reminder of the family and how it's grown from generation to generation.
4. Non-slip socks
A small but wonderfully practical gift that seniors will love, non-slip socks not only keep feet cosy and warm but help protect from potential falls too.
5. Digital photo frame
Upload pictures of your family, special occasions and treasured memories to a digital photo frame. These will provide a constant reminder of the people who love them and the happy moments they've spent together.
6. Amazon Echo
This high-tech gift is ideal for seniors who are keen to keep up to date with modern technology. Using WiFi, the Amazon Echo responds to voice activations, playing music, giving weather updates, offering alarms and reminders, making phone calls and much more. It's a handy solution for seniors who struggle to operate tech manually due to visual or physical impairment.
7. Adult colouring books
Adult colouring books are a great way to relax and relieve boredom. Colouring also improves fine motor skills and engages the imagination to boost cognitive function.
8. Fun experiences
From spa and restaurant vouchers to theatre, sports and music concert tickets, an outing is an ideal way to spoil your senior loved one. Go with them to the event, or buy an extra ticket so they can take a friend.
9. Audible subscription
Many seniors enjoy listening to books on tape. Audible takes it a step further by offering audiobooks online via subscription. Your loved one can listen to thousands of their favourite books with the click of a button on their computer or mobile phone.
10. Automatic jar opener
This very practical gift can make a senior's life so much easier, especially if they suffer from arthritis, stiff joints or weak muscle tone.
11. Wireless earphones
Wireless earphones allow your loved one to listen to their radio or TV without fear of tripping over wires or pulling out the headphone jack when they get up. There are also some excellent noise-cancelling earphones that are ideal for seniors who suffer from tinnitus.
12. Fidget spinner or tactile blanket
Seniors with dementia or Alzheimer's enjoy having something to fidget with to relieve stress and soothe restlessness. A fidget spinner or blanket with multiple textures can bring them a lot of comfort.
13. Automatic card shuffler
Many seniors enjoy spending time with friends over a game of cards. But constant shuffling can be difficult for frail or arthritic hands. Make gaming a breeze with a handy automatic card shuffler.
14. Family calendar
Put together a calendar with one special photo for each month. Not only will your loved one have a new happy memory to look forward to each month, they'll also be able to use it for birthdays, holidays and appointment reminders.
At Totalcare, we offer eight Assisted Living and Frail Care Centres across South Africa with an all-inclusive offering designed around the needs and comforts of our residents. Seniors can enjoy luxurious accommodation, nutritious meals, professional medical care, social activities, landscaped gardens and a range of sophisticated amenities to encourage a healthy and purpose-filled communal living experience.
For more information, click
here