We are living in an age of technological wonders. The internet, AI, machine learning, robotics and smart devices have changed the way we live, work, learn and interact every day. Now, this incredible technology is being put to use in senior care facilities to enhance the level of medical, emotional and physical support for elderly residents in innovative ways.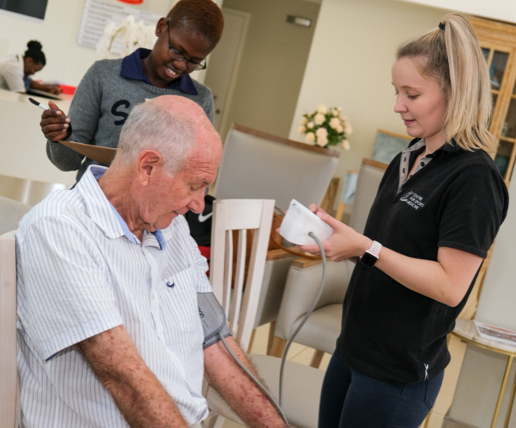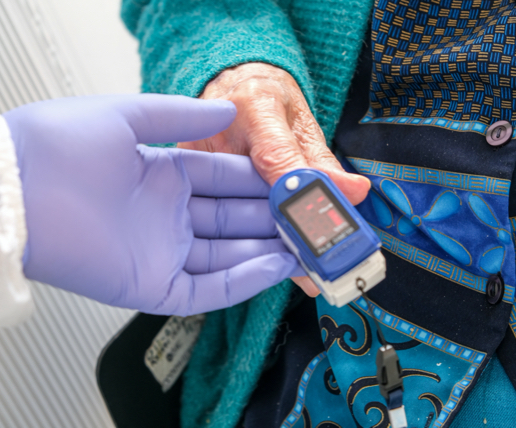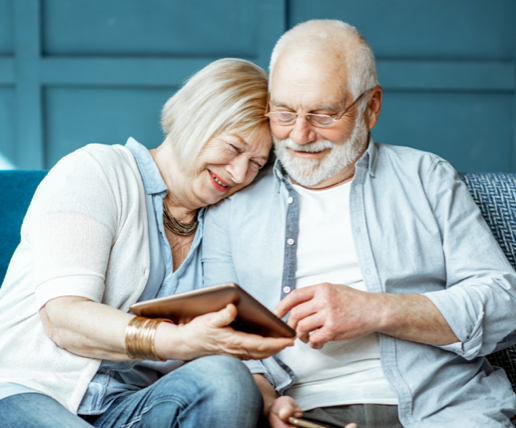 1. Health data on demand
Smart devices with the right software and apps can keep track of important patient data such as vital signs, diet and hydration, sleep patterns, medication administration, physical exercise and toilet use. This data can be digitally recorded to give an overview of the patient's health at all times. Concerned family members could also access the data to check in on their loved ones throughout the day.
2. Connecting caregivers and medical staff
Technology can also manage systems such as staff-rostering, real-time text messages between staff in different parts of the facility, and automatic scheduling of meetings between staff and management. Video consultations with local hospitals and doctors also make it easy to access specialist care and advice between clinical appointments.
3. GPS for wandering seniors
While GPS technology isn't new, it's being put to use in a novel way at senior care facilities to track dementia patients who have become confused and wandered off. GPS tracking devices can be included in the wearer's watch or even ironed into clothing, placed in the soles of their shoes or in their handbags and wallets.
4. Acoustic listening devices and cameras
If a senior resident consents, it can be very useful to place a camera device in their room, so that care staff can keep an eye on them in case they fall or have a medical emergency. If residents are concerned about their privacy, they might prefer to have an acoustic listening device placed in their room. This allows staff to keep an ear out for any unusual sounds or disturbances that could mean the resident needs help.
5. Virtual assistants and robot caregivers
A number of apps have been created for smartphones and tablets that provide virtual assistance to seniors. Reminding them to take medication, providing daily exercise and diet advice, as well as enabling seniors to stay connected with doctors, caregivers and loved ones with the touch of a button. Taking this a step further are robotic caregivers featuring Artificial Intelligence that roam seniors' homes, providing companionship and conversation, as well as reminding them to take medication, eat and exercise, while playing music, screening digital content and more.
6. Emergency Response Technology
One of the biggest risks for seniors is having a fall and being unable to call for help. A number of a technological device such as watches, panic lanyards and even safety belts with built-in airbags have incorporated emergency response services that send a signal to emergency services or family in the event of an elderly loved one falling. These devices are usually combined with GPS to ensure that seniors can be found and receive help as soon as possible.
7. Medication reminders
Taking the right dosage of medication at the right times is essential to ensuring the continued health and wellbeing of seniors. However, as patients age, they may become forgetful or distracted, resulting in missed doses or even potentially overdosing. Electronic pillboxes have been developed with alarms to remind seniors when to take their medication, and exactly which ones to take. Some pillboxes even send data and reminders to doctors and pharmacies to refill scripts and stay updated on their patients' medication intake.
At Totalcare, we offer seven sophisticated retirement villages complete with 24/7 professional medical care and world-class facilities in a luxurious and beautifully appointed environment.