Moving your elderly parent or parents to assisted living is an emotional decision – for them and for you. They may be anxious about losing their independence and you may have some guilty feelings about your decision.
However, if your parent's safety and comfort are at risk from living alone, or if you or your other parent aren't able to take care of them properly on your own, then a move to assisted living is most often the best option.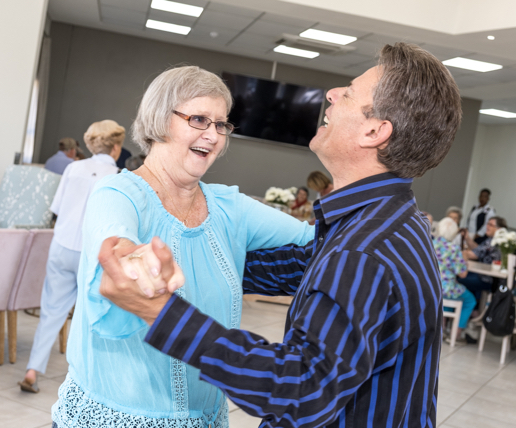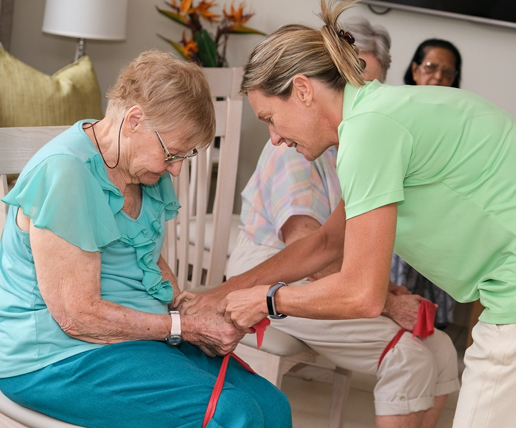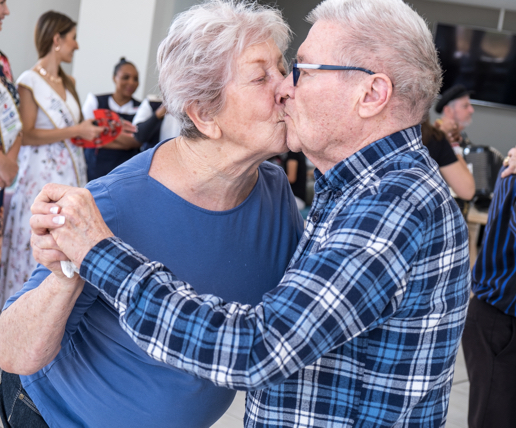 Consider the following to help both you and your parent manage the move to this new life stage:
1. Look out for the signs
As your parents begin to age, you will notice a number of subtle or obvious signs that it's time for them to move to assisted living. These include having trouble with daily tasks such as personal hygiene, dressing, eating balanced meals, staying hydrated and taking medication. Another cause for concern is whether reduced mobility has increased their risk of falling or hurting themselves. Should your parent be suffering from the early stages of dementia, they may also be exhibiting troubling behaviours such as aggression, irritability, confusion and wandering.
2. Consider the carer
The decision to move your parent to an assisted living facility should not only be based on their increasing needs. In many cases, their partner or children are the ones taking care of them. This can take a toll on the carer's wellbeing too. And as your parent's condition worsens over time, the emotional, mental and physical pressure on the carer may become too much. If you or your other parent begin to feel overwhelmed, isolated or even resentful, it's well worth considering a change of living arrangement for your elderly loved one.
3. Starting the conversation
Modern assisted living facilities are nothing like the neglectful, lonely nursing homes that most people imagine. Instead, they are vibrant communities with like-minded seniors who enjoy many social activities together. Before approaching your parent, do some research into suitable assisted living homes. When broaching the conversation, simply plant the idea with them. Don't rush them to make a decision. Wait for a moment when they may have had a close call or potential injury, then use it as a gentle suggestion for a need for assisted living. Mention the many benefits such as no need for housekeeping or cooking, socialising, safety, security and peace of mind. Take them for a visit to experience the options firsthand. Then give them time to consider it all before making a decision.
4. Making the move
Moving to assisted living usually requires downsizing. This means you'll need to be selective about the furniture and personal possessions you bring along. Bring just a few favourite items (a bed set, armchair or beloved teacup), as well as some photos and prized mementoes with emotional value. It's also a good idea to bring some plants into the room. This livens up the space and also creates a sense of purpose in caring for them. While it might be tempting to buy new and exciting furnishings, keep in mind that familiarity is more likely to make your parent feel at home. So limit the number of new things you introduce into their new home.
5. Manage your visits
How often you should visit depends on your parent's personality. Some may appreciate frequent visits, while others may need more space in order to get familiar with their surroundings. If your parent requires frequent visits but you aren't always available, reach out to relatives and ask them to pop in from time to time too.
6. Be supportive but expect some setbacks
It's important to acknowledge when your parent is feeling anxious or has a specific complaint about their new living arrangement. While focusing on the positive aspects is important, try not to minimise their feelings, and even approach the staff to find solutions where relevant. While your parent may seem to be settling in well, there will be times when they ask to come home or feel lonely. In these instances, comfort them as much as possible but be firm in the knowledge that this decision was the best for their comfort and safety. In time, they will become used to their surroundings, make friends and come to enjoy their new lives.
At Totalcare, we offer seven sophisticated
retirement villages
perfectly equipped to make your loved one feel at home. Our beautiful Assisted Living units and extensive facilities add a true sense of comfort and safety while providing you with peace of mind that all their personal, social and medical needs are being met.
Before moving in, our medical team will assess the exact level of care your loved one needs to develop the most suitable care plan. For more information,
click here
.