Combining the comfort and sophistication of a hotel with the care and attention of private specialised nursing, Totalcare Living offers seven world-class retirement villages dedicated to providing a caring, safe and world-class living experience for seniors to live their best lives in retirement.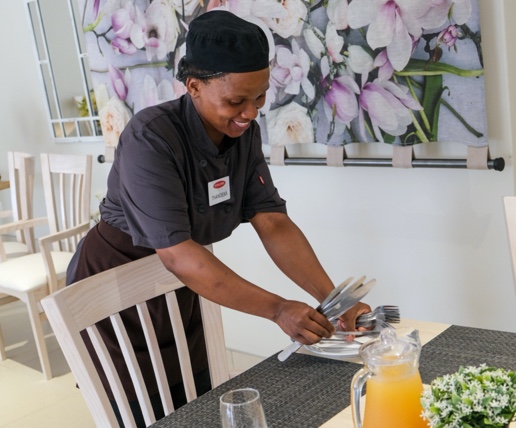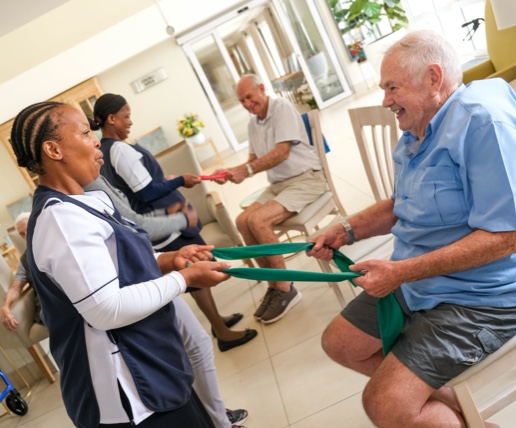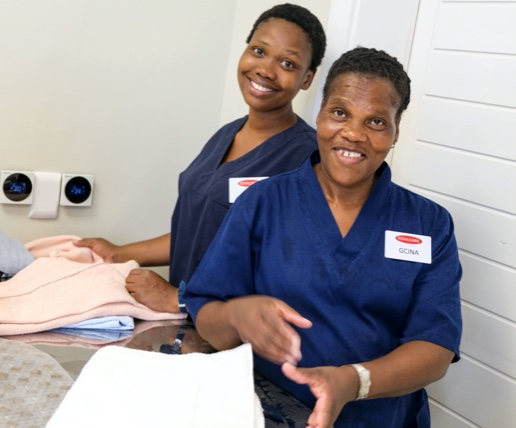 Our holistic approach
Established in 2009, we have become renowned as an authority in gerontology and geriatric care. Our approach includes the formulation of a continuous care plan that monitors and supports the increasing needs of residents over time, along with preventative care and early detection of frail health and deterioration. Our services focus primarily on frail care facilities and assisted living management, as well as comprehensive management services to the retirement industry.
Blue Zone Living
Our retirement villages and frail care facilities are based on the beliefs of the Blue Zones. Residents enjoy a well-balanced and nutritious diet formulated by an experienced dietitian. Manicured gardens and walkways provide ample space for exercise and outdoor socialising, while a range of group activities, outings, exercise classes and hobbies encourage a healthy and purpose-filled communal living experience.
Our food philosophy
Instead of outsourcing our culinary requirements, we employ a dedicated dietitian, food and beverages manager and procurement manager who have combined their expertise to develop a seasonal menu that emphasises fresh, nutritionally balanced meals prepared according to the specific dietary requirements of our residents.
Our food and beverages manager - who is also a qualified chef, baker and butcher - has extensive experience developing and preparing food as an executive chef in a leading hospital group. This experience has equipped him with the skills required to optimise the quality of our food and focus on training our ±68 kitchen staff members. Not only do our residents receive three freshly prepared meals and two snacks every day, all of our staff members also get a balanced main meal on every shift.
We also create a sense of community by encouraging our residents to dine together and sample our communal abundance table stocked with fresh sweet and savoury snacks and baked goods.
Our all-inclusive offering
We provide the following services and facilities at all our retirement villages and frail care units:
A national nursing services manager, a nursing services manager, sisters, nurses and care workers
A multi-disciplinary team including a doctor, occupational therapist and physiotherapist
All meals and refreshments
Nature walkways with landscaped gardens
Engaging group activities such as dancing, arts and crafts, reading, colouring, card games and many more
Group exercise classes and social outings
Medication administration
Before moving in, our medical team will assess the exact level of care your loved one needs to develop the most suitable care plan.