If you've noticed that your parent or elderly loved one is struggling with day-to-day tasks, self-care or taking their medication, it might be time to move them to an assisted living facility.

This can be an emotional decision for both you and your loved one, with many unknowns, preconceptions and concerns about where to begin, the best way to do it, and what the living experience will be like.

To help you make an informed decision, we've answered the most common questions about moving your parent or loved one to an assisted living facility.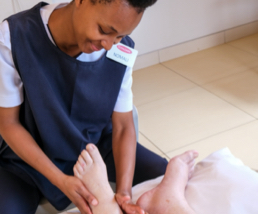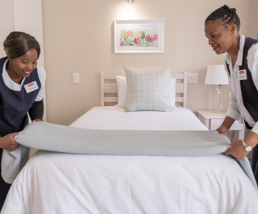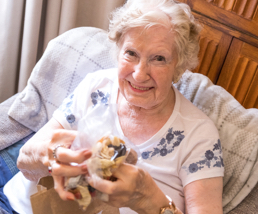 1. What are the main benefits of assisted living?
There are many benefits associated with moving to assisted living. Seniors no longer have to take care of an entire household on their own. Housecleaning, cooking, laundry, and all other responsibilities are taken care of. For those that need it, professional help with bathing, dressing, eating and taking medication are all available on site. Nutritious meals are provided. And engaging activities are arranged to help them keep fit and mentally stimulated. Perhaps most importantly, seniors will get to meet a new community of like-minded people that they can socialise and form friendships with.
2. How do I know when it's time for my loved one to move to assisted living?
There are a number of signs that indicate it might be time for a move to assisted living. In many cases, the first has to do with taking their prescribed medication. If they're unable to remember when and how much to take or have physical difficulty administering it to themselves, moving may be the best option. Also consider their ability to prepare regular healthy meals, stay hydrated, bathe and dress, and other necessary daily activities. Another major consideration is whether they have become at risk of falling or hurting themselves when unassisted.
3. How do I start the conversation about moving to assisted living?
Outdated ideas of assisted living or retirement facilities often conjure up images of old-fashioned, neglected nursing homes. It's little wonder then that seniors are hesitant to consider moving. The idea that they will be losing their freedom or be forgotten by family and friends is also a concern. Before approaching your loved one, do some research into suitable assisted living villages or facilities. Perhaps visit them beforehand, take some photos or gather some brochures. Next, make a list of some things you've noticed your loved one could use assistance with. Express your concerns in a gentle and compassionate way. This helps convey that you are worried about their wellbeing, rather than pointing out their faults. Next, share your ideas on the best-assisted living options, and take them on a visit to meet staff and see some of the most appealing facilities, as well as the social aspects they can look forward to.
4. How do I handle downsizing?
Moving to assisted living usually means downsizing. So there won't be space for all your loved one's existing possessions. Furthermore, most assisted living venues focus on social spaces, encouraging residents to spend less time in their rooms. When deciding what to keep and what to leave behind, remember to treat their personal belongings with care and respect. In many cases, they may have some emotional connection. A good way to go about making their new home feel familiar and safe it to take a photo of their current living situation, and recreate it as closely as possible. Bring one or two items of especially prized furniture (a bed or a favourite armchair if possible), along with photos, artwork and a few mementos.
5. What can I do to make my loved one feel more at home?
In addition to bringing some personal belongings, it may be helpful to add a bit of greenery to their room. This not only livens up the area but also gives them a sense of purpose while caring for it. Visiting often is very important, as your loved one will still want to feel like part of the family and know that they haven't been forgotten. If there is space, furnish their room with an additional chair for visitors or a folding chair that can be stored away. In the case of seniors with dementia, it may be best to allow them to settle into their new surroundings for a few weeks before visiting. Your care provider will be able to advise you on the best timings.
6. How can I be sure my loved one is getting the best care?
You'll want peace of mind knowing that your loved one is in the best hands. A good way to do this is to visit often at varying times to meet all the staff members, as well as get a feel for the community. Don't be afraid to ask questions, and check-in with your loved one that they are happy with their level of care and comfort.
We offer seven sophisticated retirement villages perfectly equipped to make your loved one feel safe and cared for. Our beautiful rooms and extensive facilities add a true sense of comfort and convenience, while our attentive and highly qualified staff is on hand at all times to meet all their medical and support needs.
Before moving in, our medical team will assess the exact level of care your loved one needs to develop the most suitable care plan.
Our
villages
are across South Africa, please feel free to contact us if you need any further information.