Belle Rio is a beautiful retirement facility on the banks of the Orange River. We have Independent Living houses, a Frail Care facility, Assisted Living homes, Holiday Care and Alzheimer's Care. All residents undergo a one-on-one care assessment with a family member in attendance before admission. The process considers how the resident's care needs will be met and a comprehensive care plan is tailor-made and can include referrals to other gerontology professionals. The care management of frail care residents and home based care follow the same approach and methodology.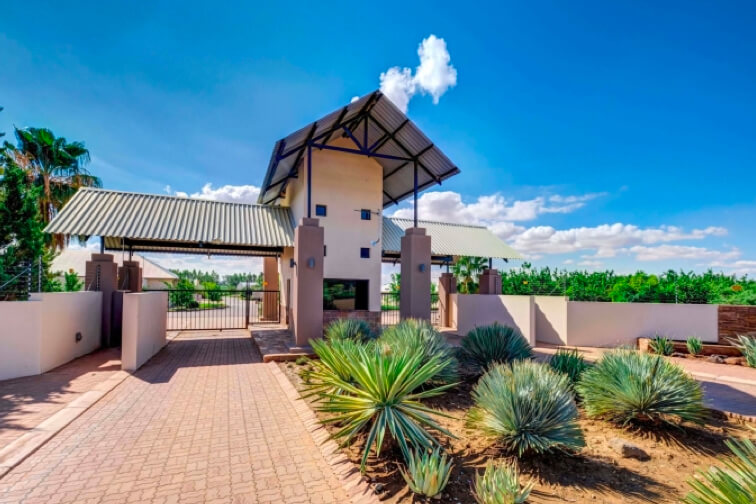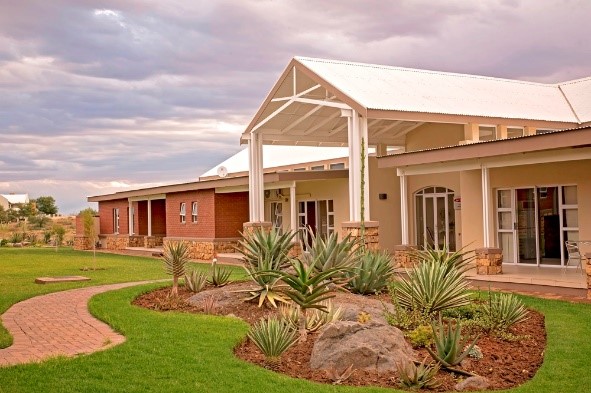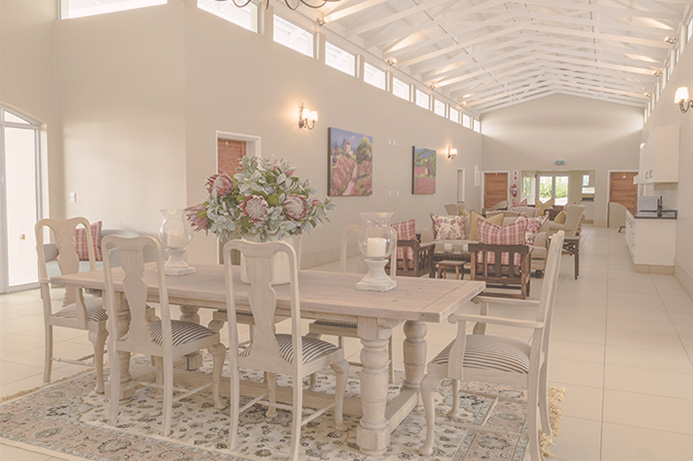 Our Area
Belle Rio is situated in a part of South Africa known as the Green Kalahari. Towns that form part of the Green Kalahari include Augrabies, Kakamas, Kanoneiland, Keimoes, Pofadder, Postmasburg, and Upington. We are en route to Namibia and the Fish River Canyon, the Kgalagadi Transfrontier Park, Augrabies Falls and the Spitskop Nature Reserve. Belle Rio and its surrounding areas boast beautiful vegetation and fantastic temperature throughout the year.
What we offer
Retirement homes
32 Bed Frail Care Centre
24 Mid-care units
Home based care
Wheelchair facilities
Nature walkways with landscaped gardens
Restaurant
Laundry services
Domestic cleaning services
24 hour security
Nursing Standards
Our residents are looked after by our National Nursing Services Manager, our Nursing Services Manager, Sisters, Nurses and Care Workers.
We provide access to a Doctor, Psychiatrist, Occupational Therapist and Social Worker.
Senior Nutrition
Belle Rio prepares and presents the resident's food as prescribed and approved by our dietician. Residents receive three balanced meals a day as well as a mid-morning and mid-afternoon snack. A clinical dietetic service is offered for a complete tailor-made dietary plan and healthy balanced cycled meals, ensuring that improved diseases and health management outcomes are achieved. We offer an abundance table which is permanently available for all residents and their guests.
Whilst every effort is taken to avoid errors, the company cannot accept responsibility for the accuracy of any statement, extract or information contained within the sections of this product and or service, nor can any of its contributors who have submitted material for inclusion. The company may update this product and or service and anything described in it without notice. Errors and omissions excepted (E&OE).