As you get older, your living needs change. Gone are the days when you need a playroom for the kids, two spare bedrooms or a full-size swimming pool. In fact, all of this once-useful extra space has actually become a burden to maintain.

Of course, moving to a retirement village or assisted living facility can feel like a big step or that you are somehow giving up something wonderful for something inferior. But for many people it's a new lease on life, offering more convenience, freedom and peace of mind.

Let's take a look at some of the top reasons you should consider downsizing to a retirement village: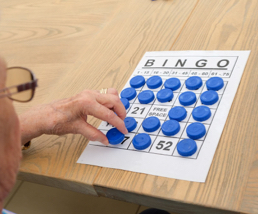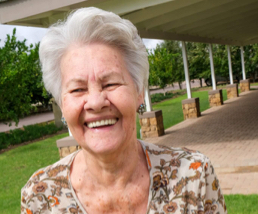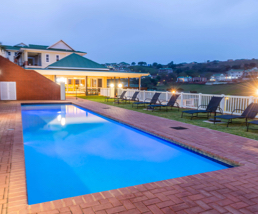 1. Feel at home
Retirement villages and/or assisted living facilities offer an excellent opportunity to broaden your social circle and make new friends with similar interests to you. Most villages offer a diverse range of social events and activities, along with plenty of relaxing spaces where friends can gather and enjoy each other's company. From the moment you arrive, you'll feel welcomed to a caring and friendly community that has your best interests at heart.
2. Accommodation to suit your living style
Retirement villages offer a range of accommodation to suit your lifestyle needs. From spacious independent homes to assisted living apartments and frail care beds. Here you will have access to the level of care and facilities you need to live your best life. As your medical care needs change, you can move from one living style to the next. Specialised Alzheimer and Dementia units are also available, should they be required.
3. The living is easy
Say farewell to laborious house maintenance and everyday upkeep, and spend your precious time living life to the fullest instead. You'll still get to enjoy all the benefits of a landscaped garden and sparkling pool, without having to maintain them yourself. Housekeeping and laundry are taken care of. And even meals are served to your liking by talented cooks, so you can enjoy delicious dining without having to lift a finger, or pay an extra cent for it.
4. Safety and peace of mind
Retirement villages are equipped with 24/7 security and an onsite village manager to ensure the utmost safety. This is particularly useful for retirees who like to travel, ensuring that your home and belongings are perfectly safe while you're away.
5. Active entertainment
You'll have access to a range of convenient facilities, services and activities to keep you active, social and entertained. From swimming pools, gyms and communal centres to music, dance and art classes and more, you'll always have something interesting and exciting to do.
6. 24-hour care
Should you begin to require a greater level of medical or nursing care, our villages are equipped with all the resources and amenities just moments away. Doctors, nurses, occupational therapists and various support services are all on hand. Wheelchair access is available through the villages and panic buttons are provided in case of emergency.
At Totalcare, we offer an all-inclusive retirement living experience with everything from your accommodation and meals to housekeeping, entertainment and medical care taken care of. Choose from our seven sophisticated and well kept Assisted Living and Frail Care centres featuring beautiful rooms and professional care around the clock.
For more information,
click here
.